Enjoy our favorite dishes perfect for takeout in downtown Downers Grove! Support local and don't forget to share with the Leasing Office.
Pierce Tavern's Meatloaf
House crafted meatloaf. Available for both individual meals $17 or as a family style meal $55. Savory Meatloaf topped with a homemade Sriracha ketchup that is both sweet and spicy. On a bed of cheesy pimento grits served with buttermilk fried crispy onion strings. You won't regret it! Check out their menu here.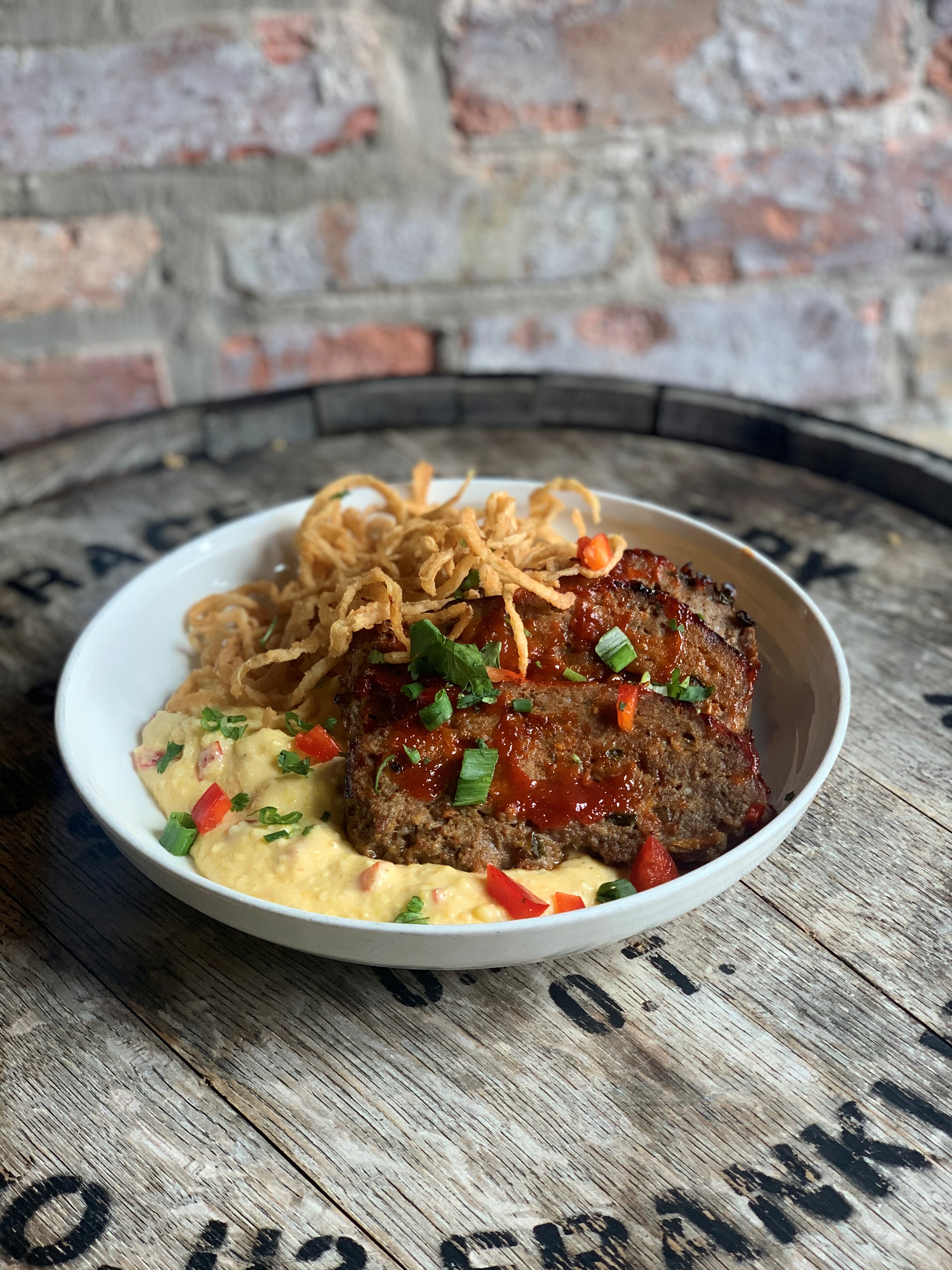 Egg Harbor Cafe's Habanero Hash
Habanero hash prepared in house with chorizo, peppers, and onions, topped with Jack and Cheddar cheeses, two cage free eggs, any style*, sour cream, and cilantro. Served with a buttered English muffin and house-made jam. Available for fast and easy takeout at $11. Check out their menu here.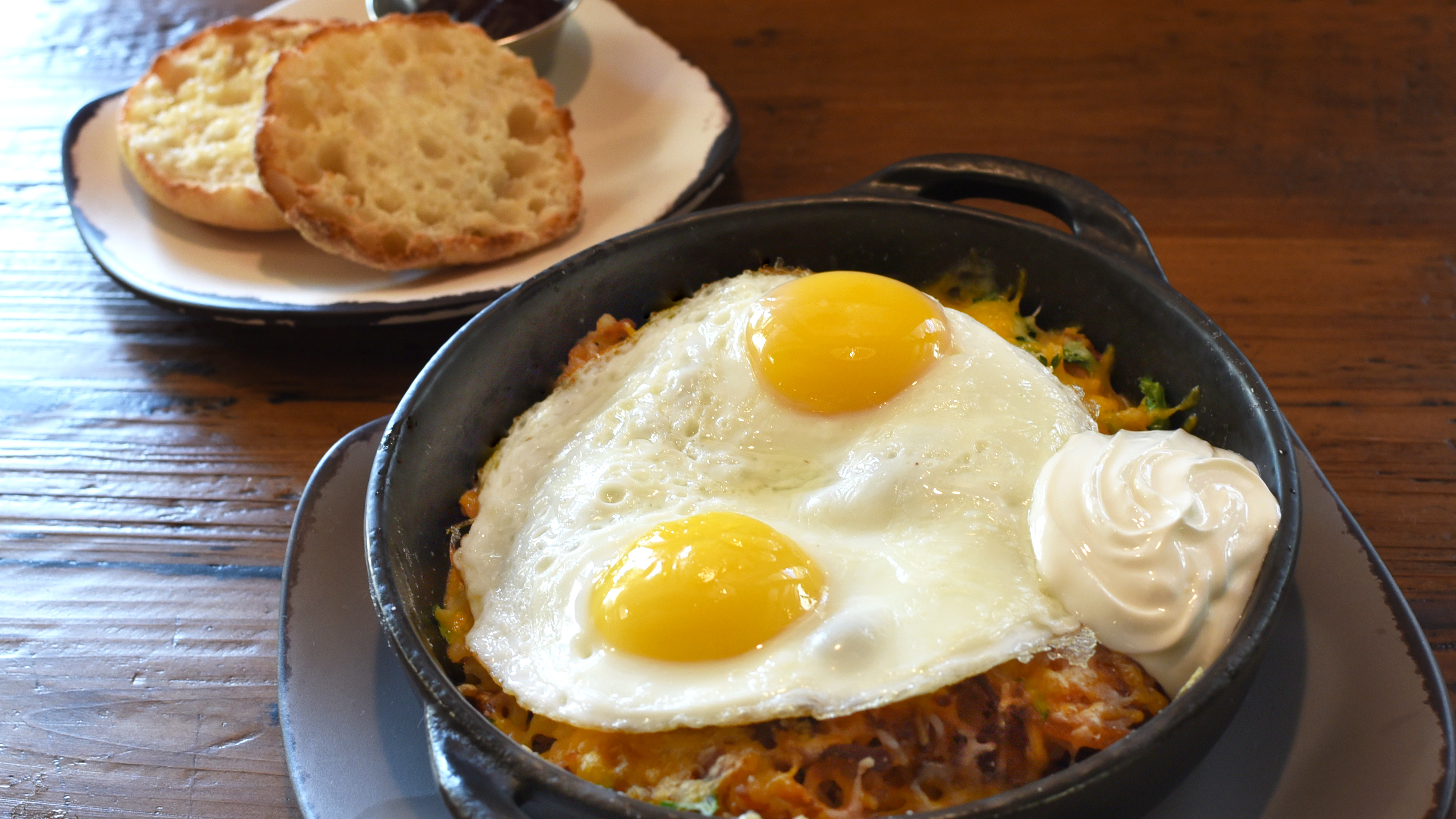 Tacochela's Tacodilla
Tacodilla- Taco and quesadilla hybrid. Two tortillas with Chihuahua cheese in the middle. Then, these are made it just like regular street tacos with any toppings and protein you choose. Your choice of 11 different proteins including vegetarian and vegan options! Only $3.50 and available for delivery or curbside pick up. Check out their menu here.
Caribbean Corner's Jibarito Sandwich
Tempt your taste buds with an explosion of Latin flavor. Jibarito sandwich, which is made with plantains, instead of bread, steak, chipotle sauce, Swiss cheese, lettuce, and tomato. The picture also included tostones and mojo de ajo sauce (garlic & olive oil). This and the Cuban sandwich are the top two selling items. Give them a try! Burlington Station residents receive exclusive discounts at Caribbean Corner. Check with the Leasing Office for more details. Check out their menu here.