We meet up with local shop owner, Brenda from TOPIAIRE for a Q&A on her business and took a peek inside her beautiful brand-new shop in downtown Downers Grove!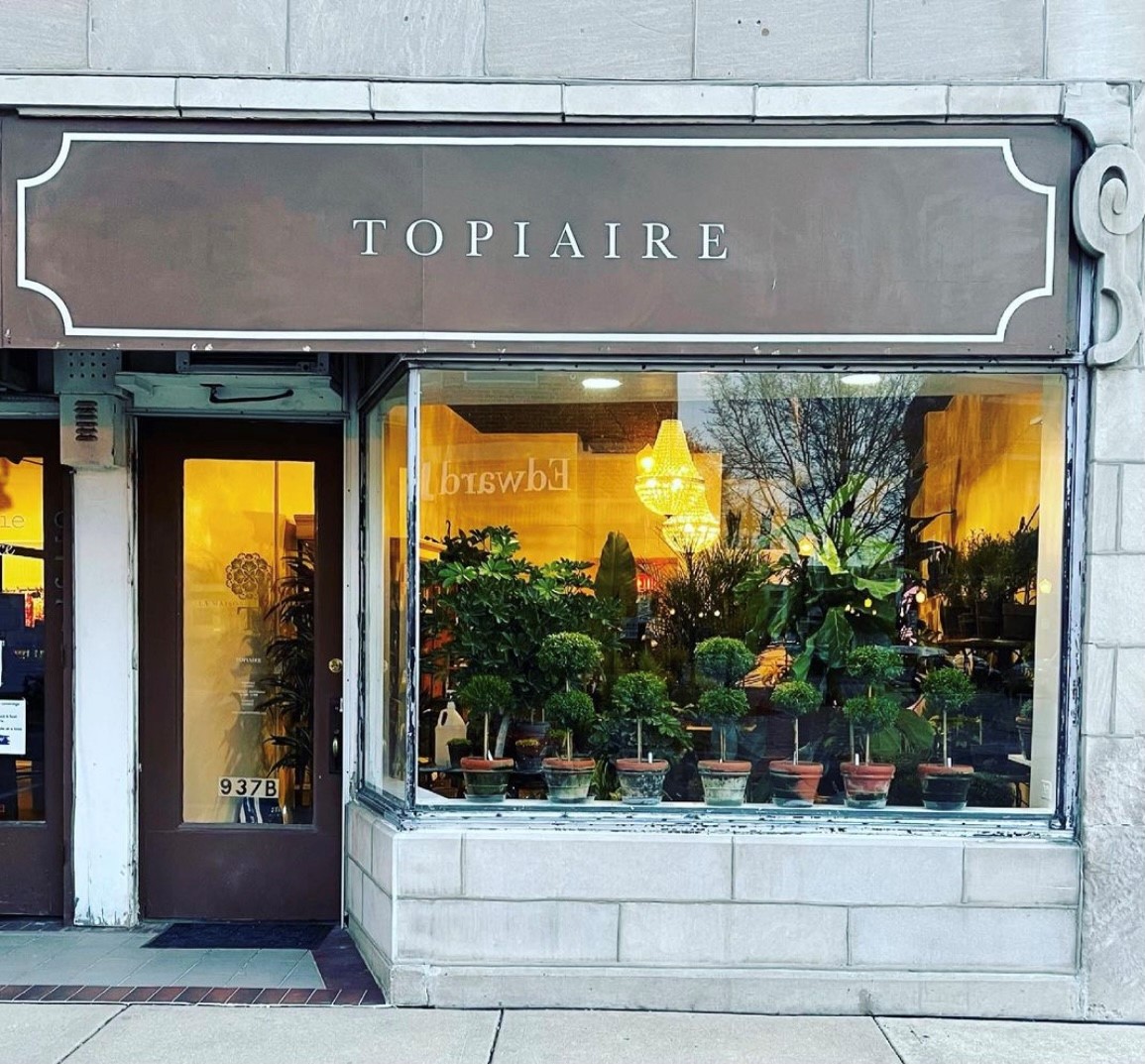 What does TOPIAIRE mean?
Topiary is the horticultural practice of training perennial plants by clipping the foliage and twigs of trees and shrubs to develop and maintain clearly defined shapes, whether geometric or ornamental shapes. The term also refers to plants which have been shaped in this way.
What inspired you to open your own business in Downers Grove?
I have always been into plants and gardening. When my father passed in 2016, I was trying to find ways to get over the grief and diving into plants really helped. It very healing, it's like you are bringing more into your life.
I started selling plants to friends and family and then last year during the pandemic, I started selling at the Hinsdale Farmers Market. I could not keep up with the demand of growing the plants myself anymore, so I started sourcing them. But my house was becoming a jungle and my family could not take it anymore, lol. So, I needed to either stop or find a retail spot to open.
So, I started researching Downers Grove because my family and I love Downers Grove with all the shops, dinning and Farmers Market.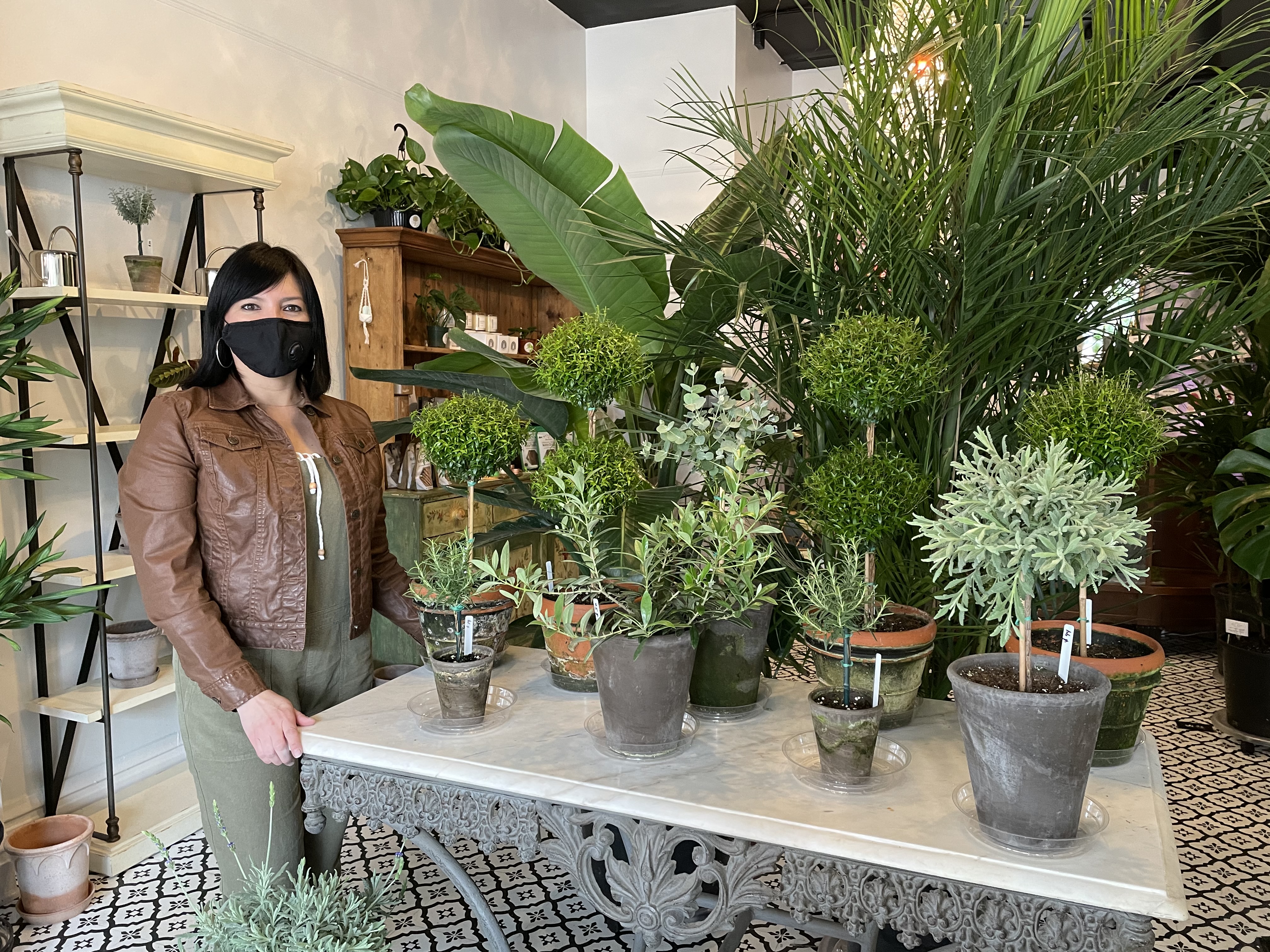 What is your background?
I was a pastry chef who studied at Le Cordon Bleu. I would sell my pastries at Farmers Markets and festivals, but it was too hard to continue when Covid hit.
Can you talk about why you are organic, and why it is important?
We are organic and do not use any pesticides in our plants and flowers making our flowers safe for pollinators and for everyone to enjoy their sweet scent without inhaling harmful chemicals. All our plants are sourced from within the US, and we are also a part of the "Slow Flowers" Movement. The Slow Flowers Movement is a response to the disconnect between humans and flowers in the modern era. It aspires to reclaim the act of flower growing, recognizing it as a relevant and respected branch of domestic agriculture. Slow Flowers connects consumers with the source of their flowers, putting a human face of the flower farmer and floral designer behind each bouquet or centerpiece. The value of local, seasonal, and sustainably grown flowers is heightened when there is transparent origin labeling of all botanicals sold to consumers and professional florists.

You are also a part of the #noforalfoam movement. What is that?
Supporting and protecting the environment is important to us and floral foam is terrible for the environment, so we never use it (foam) in our arrangements.
Can you tell us about the other services you offer?
We will be hosting a Tea & Topiary class on Mother's Day weekend where we show you how to care for your Topiaire. We will also start hosting twice a month gardening classes with tea or wine.
Starting in late May or early June we will also have garden bouquets available.
TOPIAIRE is located at 937 Curtiss St Suite B, Downers Grove, IL 60515 or visit her website at: https://shoptopiaire.com/