Welcome Home to Burlington Station
Burlington Station is located in the heart of vibrant Downtown Downers Grove, Illinois which ranks #8 in Forbes "Americas' Friendliest Towns" and #46 nationally in Livability's "2018 Top 100 Best Places to Live". Find out why Downers Grove is one of the most sought-after communities in America by living just steps from a variety of boutiques, local dining and municipal services.

Alfredo's Taqueria

Emmett's Brewing Company

Glazed Expressions

Peet's Coffee

Capr

i of Downers Grove

Starbucks

Giordano's

Berto's Deli & Pasta Shoppe

Ballydoyle Irish Pub & Restaurant

Another Round Bar & Grill

Angelo's Pizza

Gatto's Italian Restaurant & Bar

Tasty Wok Chinese

Caribbean Corner

Sushi House

Egg Harbor Cafe

Every Day's a Sundae

Thai Cafe

Cellar Door

Pierce Tavern

Cadence Kitchen

Great Harvest Bread Co.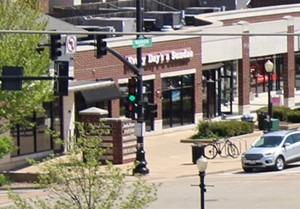 Shopping & Convenience Centers
Bangle Boulevard

Adorn512

Citibank

Peak Running Co

Tivoli Theatre: Classic Cinemas

Jewel-Osco

BP

Chase Bank

Walgreens

7-Eleven

Downtown Food Mart

Bank Financial

Happy Dog Barkery

Rocco & Rocco

Tribeca Cigar Co

Wells Street Popcorn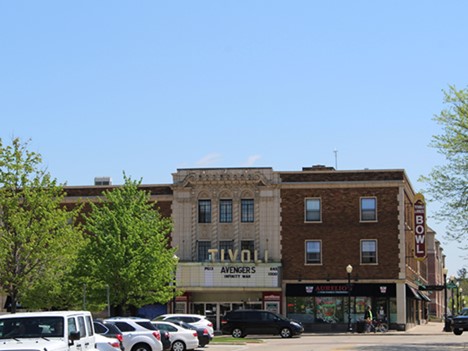 Health & Wellness Services
Advocate Good Samaritan Hospital

ATI Fitness

Power Yoga on Main

Yoga Among Friends

SPENGA

The Natural Path

National Lymphatic Centers

Douglas Main Pharmacy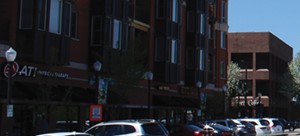 Downers Grove North High School

Herrick Middle School

Hillcrest Elementary School

Main/ Burlington/ BNSF Metra Station/ Bus Station

Gilbert Park

Fishel Park

Maple Grove Forest Preserve

Downers Grove Public Library

Downers Grove Village Hall

United States Postal Service

Downers Grove Fire Department

Village of Downers Grove: Police Departmen

Downers Grove Downtown Management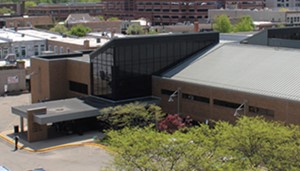 Coffee table - free to a good home! Frank in 208…. 630-251-3800

(0 comments)

Frank Puc

|

October 17, 2021

(0 comments)

FREE 9 Cup Cuisinart Food Processor. Comes with all accessories and in great working order - nothing wrong with it. Text 630-605-5695 if interested.

(1 comments)

Julie Boyce

|

October 8, 2021

(1 comments)

Zombie Shooting Gallery by ThinkGeek. Box shows some wear, but game is in good condition and fully functional. All batteries included. $10 or best offer, text 513-260-7994 if interested.

(0 comments)

Carmen Duvall

|

September 5, 2021

(0 comments)

Hello, we will be moving in mid October, relocating from Miami and I was wondering if anyone has recently used a moving company for out-of-state move. Any advices will be greatly appreciated! Thank you and have a nice long weekend! Caroline

(0 comments)

Caroline Dura

|

September 4, 2021

(0 comments)

Free 6'7" x 9'6" rug. New, but part of packaging was opened during transit (see photo). Text 513-260-7994 if interested.

(1 comments)

Carmen Duvall

|

August 29, 2021

(1 comments)

Hi neighbors, I have an abundance of herbs (rosemary, basil, and cilantro) grown in my balcony garden. I'd love to share some of these fresh herbs. Let me know if you would like any for your kitchen! Thanks.

(0 comments)

Cara Pagels

|

August 25, 2021

(0 comments)

Hi neighbors! Does anybody have a recommendation for a good dog walker in the area? Thank you! -Anne Krol (115)

(1 comments)

Anne Krol

|

July 22, 2021

(1 comments)

6 foot curio stand comes apart to be used as 2 side tables. $10

(3 comments)

Merle Erlich

|

July 19, 2021

(3 comments)

2 Ceramic Gray Lamps and off white shades. $10 each. 15 inches wide. 27 inches high.

(2 comments)

Merle Erlich

|

July 19, 2021

(2 comments)

Black TV Stand for sale. $20

(1 comments)

Merle Erlich

|

July 19, 2021

(1 comments)

Bar Stools $10 each

(3 comments)

Merle Erlich

|

July 19, 2021

(3 comments)

Oak Round Table $25. Chairs free!

(0 comments)

Merle Erlich

|

July 19, 2021

(0 comments)

Free lazy boy double recliner

(1 comments)

Merle Erlich

|

July 19, 2021

(1 comments)

Free lazy boy double recliner.

(0 comments)

Merle Erlich

|

July 19, 2021

(0 comments)

Thomas I'll Pecan triple dresser and mirror for sale.

(1 comments)

Merle Erlich

|

July 19, 2021

(1 comments)

Never used for more than "show". Shower curtain, hooks, rug, bath and hand towels! $50.

(1 comments)

Merle Erlich

|

July 19, 2021

(1 comments)

Free pot. I put it in the trash room at garage level next to the dumpster. Help yourself if you would like it!

(0 comments)

Cara Pagels

|

July 16, 2021

(0 comments)

Hi Neighbors! Anyone looking to get rid of a couch in great condition?

(1 comments)

Annie Archuleta

|

July 16, 2021

(1 comments)

Is anyone interested in a free couch? Or know a place that takes donations? Need gone ASAP. Thanks!

(0 comments)

Nikole Gunn

|

June 22, 2021

(0 comments)

All Aboard! Burlington Station Walkers... Are you interested in a 30 minute walk to start your day? If so, let's meet in the lobby on Tuesday and Thursday mornings at 7:00 AM. All are welcome.

(2 comments)

Deborah Knewitz

|

June 22, 2021

(2 comments)

Does anyone have an extra mini cupcake tin available for tonight? Baked goods will be paid for rental. ;)

(0 comments)

Cara Pagels

|

June 11, 2021

(0 comments)

I have extra netting if anyone needs some for your pet. ?? Cardinal-Deck Shield - Roll https://www.amazon.com/dp/B000H47XPY/ref=cm_sw_r_cp_api_glt_fabc_S5AAEQBW74CQ2VT0J9N1?_encoding=UTF8&psc=1

(0 comments)

Cara Pagels

|

June 6, 2021

(0 comments)

Free ice cream maker. Never been used. Perfect for summer fun! Let me know if you would like this.

(1 comments)

Jessica Scott

|

June 1, 2021

(1 comments)

Free balcony planter. Let me know if you'd like it.

(2 comments)

Cara Pagels

|

May 31, 2021

(2 comments)

Updates on Busy Bee Bakery https://wgntv.com/news/coronavirus/community-rallies-around-raise-money-for-downers-grove-bakery-owner-battling-covid-19/ https://www.gofundme.com/f/keep-ingrams-busy-bee-buzzing-kalousek-family

(1 comments)

Christopher Stasko

|

April 12, 2021

(1 comments)

I left my fold up flat cart in garage in front of my parking spot #39. If anyone has seen it, please either return it to garage space 39 (next to trash room) or to hallway outside 304. Thanks!

(1 comments)

Merle Erlich

|

April 8, 2021

(1 comments)

For sale: Gray tufted platform queen bed Excellent condition Headboard is 67" tall $500 OBO

(2 comments)

Melissa Hoekstra-Hecht

|

October 28, 2020

(2 comments)

Hi Burlington Station neighbors, Since moving to Burlington Station in May I have yet to find a new vet for my cat and I am also in need of an eye doctor. I love both my eye doctor and vet in the city and it is not too bad of a drive, but it would be nice to find something a little closer and more convenient. Can anyone recommend a good veterinarian office in the area? Can anyone recommend a good eye doctor in the area? Much appreciated!

(1 comments)

Shannon Tanner

|

October 12, 2020

(1 comments)

Hi! I'm selling a Breville BJE510XL Juice Fountain. It's an older model from 2014, but it's in excellent condition. I have all the original accessories. $125 or best offer!

(0 comments)

Gabriela Valdez

|

July 22, 2020

(0 comments)

Hello Burlington Neighbors!!! You are invited to a Resident Meet and Mingle Summer Soirée. Date: Friday, August 14th Location: Burlington Clubhouse and Amenities Deck Time: 8pm Light snacks will be provided and you will need to bring your own beverage of choice! Of course during this time we hope everyone follows the guidelines of social distancing and face masks.

(1 comments)

Angela Fraser

|

July 14, 2020

(1 comments)

Hello neighbors! We ordered this custom piece hoping it fit in a frame we have, but it won't. We can't return it as it was a custom order. It's still in the plastic wrap. $30 if anyone is interested, let me know! Thanks!

(0 comments)

Kathryn Strugielski

|

July 3, 2020

(0 comments)

****NANNY SEARCH***** Hello everyone- I am a single father living here and have 2 girls (7 and 4) and I am looking for a "nanny" to help me when my girls are here during the week so I can work. I thought I would send a message to everyone here before doing a complete online search to see if anyone here that has experience or knows anyone that has experience that is looking for work or extra money. I would like the person to be active to take them outside and do activities as I do not want them just sitting in the apartment not getting exercise or sun. I also would like someone that has a car and is comfortable driving them to activities if and when they start back up as well as school and such. Someone who is able to help make them meals and do light cleaning and some of their laundry when needed. Right now I need someone every Wednesday and every other Monday and Tuesday, so basically one week I would need Monday and Wednesday and the next Tuesday and Wednesday. I would also like someone that may like more hours if needed for night babysitting if I have a work dinner or event during the days or weekends that I have them. If you are interested or know someone who may be we can discuss more I can be contacted via email, text or call: [email protected] or 708-259-8250. Thanks, Dan

(1 comments)

Daniel Jordan

|

June 4, 2020

(1 comments)

We just wanted to let everyone know that we had a great experience with the new Foodsby lunchtime delivery service today. We ordered from Buttermilk and it was fresh and delicious. The app was easy to use and delivery was right on-time and completely contact free. Lynn & Bob

(1 comments)

Marilyn Crilly

|

April 16, 2020

(1 comments)

How is everyone doing at this time? Don't forget we are collecting recipes for our resident virtual cookbook. A great way to connect with your neighbors at this time is sharing a favorite recipe. Email to [email protected] Take care!

(0 comments)

Cara Pagels

|

March 26, 2020

(0 comments)

Looking for a place to watch the NCAA College Football National Championship game? Look no further than our very own clubhouse! Join me and fellow Burlington Station neighbors to watch the big game which features the Clemson Tigers (ACC) vs. the LSU Tigers (SEC). This BYOB event is open to everyone who enjoys college football and those just looking to connect with Burlington Station neighbors. Date: Monday, January 13th Time: Pregame coverage starts at 6:30PM CST Game time kick-off is at 7:00PM CST Location: Burlington Station Clubhouse Light tailgate snacks will be provided but feel free to bring any additional items to share. A raffle drawing* will be conducted at the end of each quarter. * No purchase necessary, must be present to win.

(2 comments)

Steven Fraser

|

January 6, 2020

(2 comments)

Hello everyone, please join me and fellow neighbors in the clubhouse for our first "Wine'd Down Wednesday" on January 8th from 5:00 - 7:00PM. This BYOB event is intended to bring residents together and build on the Burlington Community. Not into wine? No worries, feel free to bring your beverage of choice. Light snacks and "nibbles" will be provided. Hope to see you there!

(1 comments)

Angela Fraser

|

January 4, 2020

(1 comments)

Hi everyone! I just thought I'd take this opportunity to let you all know I am an esthetician and do eyelash extensions! I'm trying to grow my client base in the Downers Grove area so if you are interested let me know!

(2 comments)

Alyssa Bertone

|

September 11, 2019

(2 comments)

Save a life this Sunday. Please join us July 28th from 10:00AM- 2:00PM for a Burlington Station blood drive in the Clubhouse! One blood donation saves up to three lives. Contact Cara or Missy to make a donation appointment, or sign up here: https://ht.heartlandbc.org/donor/schedules/drive_schedule/5575077

(0 comments)

Cara Pagels

|

July 23, 2019

(0 comments)

ITEMS FOR SALE from Tenant in the building: 1. Coach Turnlock Edie Navy Shoulder Bag for $100.00 or best offer. Almost Brand New. Retails for $395. Inside Zip, Cell phone and Multifuntion Pockets. Center Zip Compartment. Turnlock closure and fabric lining. 2. 5 x 8 rug from Crate and Barrel for $175.00 or best offer. Safavich Wyndham Wool and Viscose 5 x 8 rug. Only 2 years old and in great condition. Retails for $1200. Contact Chris text or call 773.315.3412

(0 comments)

Christopher Stasko

|

July 21, 2019

(0 comments)