Burlington Station Luxury Residences in Downtown Downers Grove, Illinois
Burlington Station is a luxury residential community in Downtown Downers Grove, Illinois, located just one block from the BNSF Downers Grove Main Street Metra Station. Our modern community offers a range of luxury 1 to 3 bedroom + den units and incredible amenities like temperature controlled indoor parking, a, 8,000 square foot outdoor amenity deck, state of the art fitness center, cyber cafe, and many pet perks. Residents of Burlington Station enjoy an unparalleled modern living experience with immediate access to Downers Groves vibrant downtown. Don't you want to live in Downers?!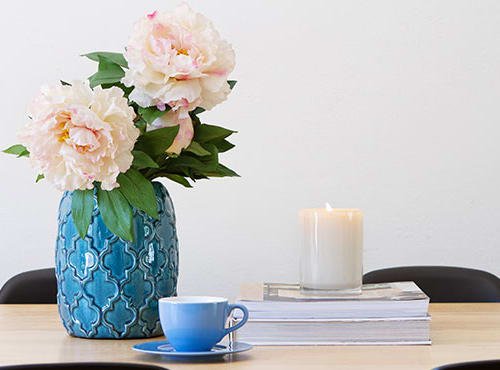 Start Your Search
Find Your Desired Home
You can easily determine what apartment is right for you (and your four- legged friend). This is more than just a place to call your own. With upscale one, two and three-bedroom apartment homes, versatile floor plans, the finest quality finishes and clean, contemporary design.
Style that Inspires
Discover the Latest in Luxury Living
Burlington Station is perfect for those who enjoy spending time outside living a healthy, active lifestyle, as well as for those who appreciate a home that's a retreat from the business of everyday life. Perfectly situated in the best neighborhood, our apartments offer all the luxury and convenience you could ever desire.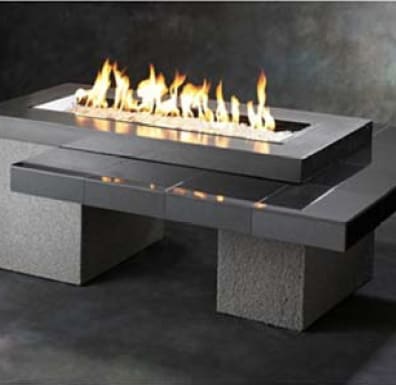 Luxury Living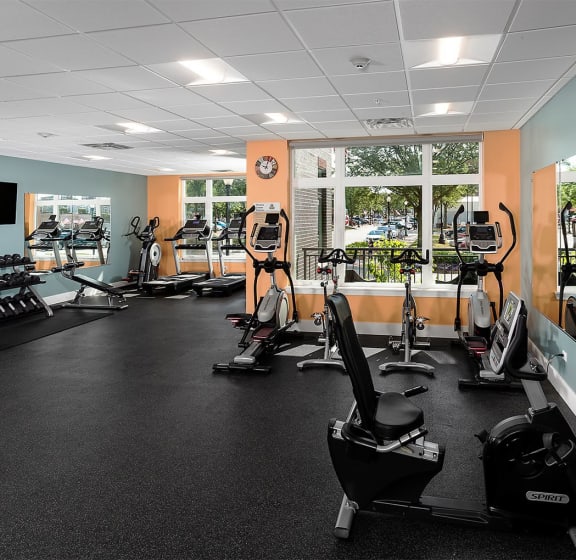 World Class Amenities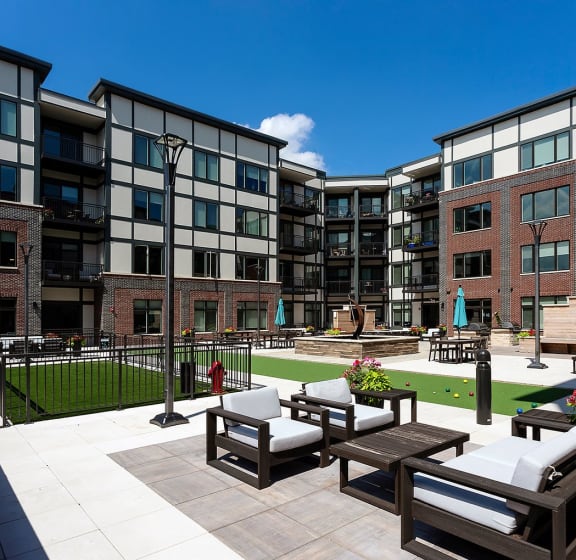 Great Community
Testimonials
Burlington Station is a great place to call home. The units are comfortable and well thought out. The amenities are very nice and the staff comes up with fun ideas to engage the tenants as a community. The location is perfect! I can

- Julie
This place was clearly designed by people who care about residents' long-term happiness - from the room layouts to the inclusion of an actual laundry room (not just a laundry closet!) in every unit. Other thoughtful inclusions are a shared pet grooming room (with professional pet wash sink and blow dryer), a free electronic barista in the coffee lounge, a mini convenience store, multiple electric car charging stations, a community loaner car for when you need an extra set of wheels, and the list

- Shari
The building is very clean and taken care of. We really like the location and walking distance of shops!! If you are looking for a place to call "home " this is it!! The staff makes us feel so welcomed and answered any questions we had.

- Mark
I've lived at Burlington Station for about a month now and have been extremely happy with my experience. The units are high end and spacious. The location is fantastic and we are able to walk to so many restaurants and shops. The parking garage and bike parking is a great bonus. My dogs love the dog run and we are excited to spend all summer on the amenity deck. The building staff is extremely friendly and helpful. Overall, I'd highly recommend Burlington Station!

- Caitlin
I moved into Burlington Station with my girlfriend in August of 2020. The building itself is fantastic. All the materials are super high quality. Even though the train passes right by the complex, it

- Alex
I have been living here since 2018 and this community is really a great place to stay. The units are beautiful, everyone is easy to work with, and the amenities are very nice. What stands out is the monthly community events they put on. From book clubs, to super bowl parties, and game nights.

- Rick
I have to say living here was the best decision!!! Staff is amazing, location and amenities are terrific. Everything is so organized and I just love all the events in the building. Our dog was pet of the month, they have a book club, special events such as yoga on the deck. Living here does not feel like your living in a typical apartment complex. When I walk thru the front door it's "Home". Love this place!!!

- Kathy
I love living at Burlington Station for many reasons and am grateful for the pursuit of excellence in service and amenities. The communication is outstanding!! Thank you for always keeping us informed and providing periodic updates.

- Evelyne
My husband and I downsized to live in a walkable fun community that was easily accessible to the train. We have loved living at Burlington station! The apartment is great but the people are better! Nice community, activities if you want them, management staff is really responsive and friendly. It has been a great decision.

- Jess